You might have been told that you can't or shouldn't sing the songs you want to sing because "you're not the right voice type", "your voice doesn't sound good" or "you're just not naturally talented". On the other hand, you maybe have heard the phrase "Anyone can sing anything" before. I believe that far more people than we might think can learn to produce far more sounds than we might think, and it is my mission as a vocal coach to provide aid to as many of those interested as possible. In fact, most of the time it's not me who teaches someone how to do a new sound, but the student who rediscovers sounds that they have abandoned before, and I'm just there to assist them with their searching. It is my job to help people to help themselves, and thus it is my goal to make myself redundant and empower students to be self-responsible, self-determined and self-confident singers.

I teach every contemporary style of singing – including pop, R&B and jazz, but I specialize on rock and metal techniques like belting, mixing, distortion and screaming. My pedagogy is based on modern, scientific and student-centered methods without genre bias like Complete Vocal Technique & Estill, as well as my own experience and research as the vocalist and vocal nerd I've been for over a decade.

Breathing, pitch, range, dynamics, tone, freedom, consistency…

Phrasing, vibrato, sound colours, registration, soft vocal effects…

Distortion, screaming, throat singing, extended technique…

Interpretation, songwriting, performance technique…

Riffs & runs, scatting, scales and tools, approaches and mindsets…

CVT and Estill pedagogy, vocal effects, anatomy & acoustics…

Here's what some students and colleagues say about me:

I love having lessons with Toni. He is encouraging and understanding. His knowledge of voice is formidable and he doesn't subscribe to any "method", remaining open and using all tools available. I trust him with my voice and frequently refer other singers to him for his expertise.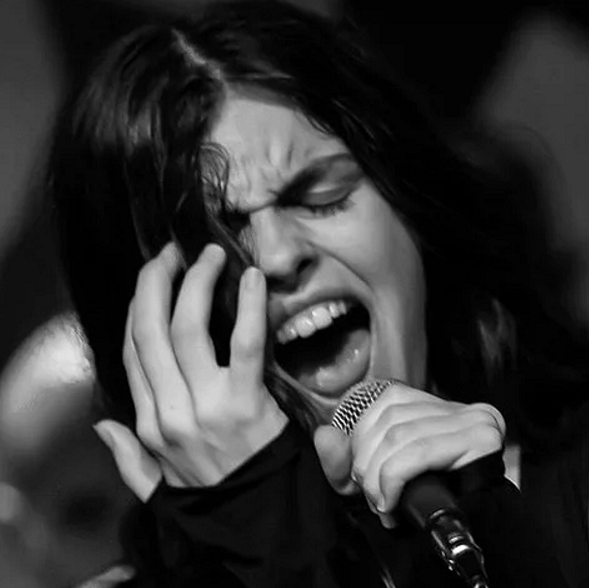 Greek-English metal vocalist and singing teacher

As someone who's been singing for over 20 years I sometimes fall victim to the delusion that I've learned all there is to learn about singing. In a very short time with Toni, I've discovered new parts of my voice that I didn't even know I was looking for. Toni has both technical expertise and useful teaching visualizations in spades. I would highly recommend him to singers of all styles.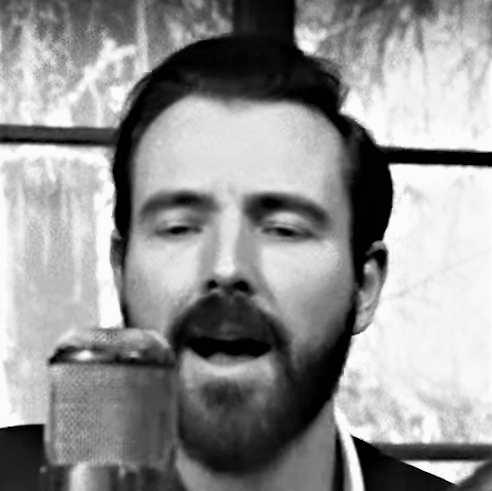 Singer of Californian indie electro soul band "Caught A Ghost"

I have known Toni for a few years and I really recommend him as a vocal coach. We have talked about singing a lot and exchanged ideas – I've even had him on my YouTube channel. He checks so many boxes that a good teacher should. For example, Toni is a great singer, he is really passionate about figuring out how to sing, and really cares about the progress of his students and them truly UNDERSTANDING how to make the progress they want. 10/10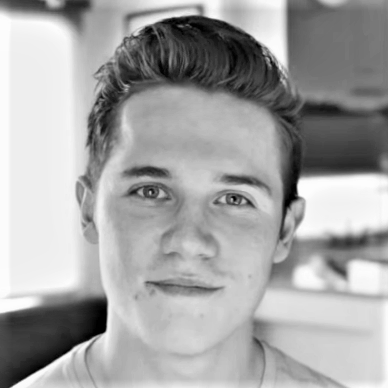 Vocal coach and YouTuber from the USA
Toni has helped me a lot in discovering my voice. His way of teaching vocal technique is rather unique, all my classes with him are straight-to-the-point and focused on problem-solving and evolution. I can truly say his method is a game-changer.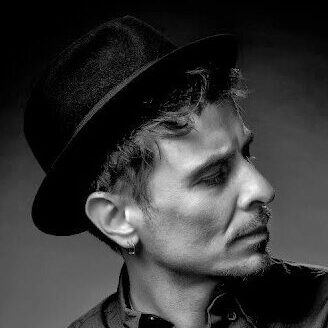 I've been in touch with Toni for a couple of months for work purpose and I have always been sincerely impressed by his extensive knowledge and his desire to share it in a very comprehensive way. He teaches expert things with simplicity and efficiency, and the way he builds the pedagogical relationship always preserves the interest of the student. I have learnt a lot by exchanging thoughts with him and think he's a top notch vocal instructor.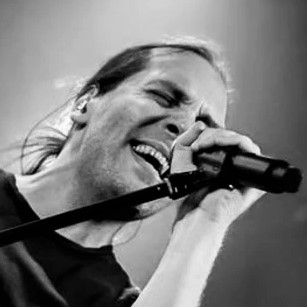 Rock singer and vocal coach from France

Before my band's first song release, I contacted Toni. Even in the few lessons I had with him, I learned a lot and the input was really great – as my band and I could hear directly during the recording.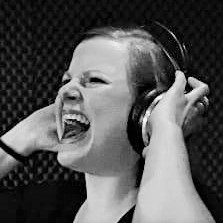 Metal vocalist from Germany

Toni is a one of a kind, incredible vocalist. His vast catalogue of vocal effects are of very high quality and consistent. He is also a very talented instructor. He has a great ear and many approaches to help you on your journey. Highly recommend!!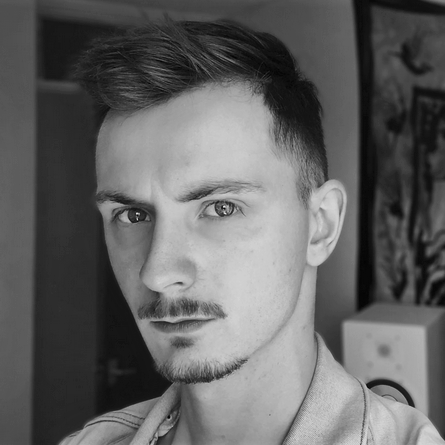 I have had the privilege of working extensively with Toni and watching him work with others in a group learning setting. I very much admire his ability to patiently but efficiently teach new vocal coordinations to students. His explanations and demonstrations are always tailor-made to the specific student's level of understanding. If you have the opportunity to work with Toni, don't pass it up!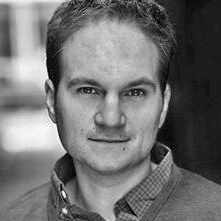 International opera singer
Well-grounded instruction without dogma – Toni always provides several strategies to achieve the sound I want.
I go out of every lesson with more knowledge and motivation.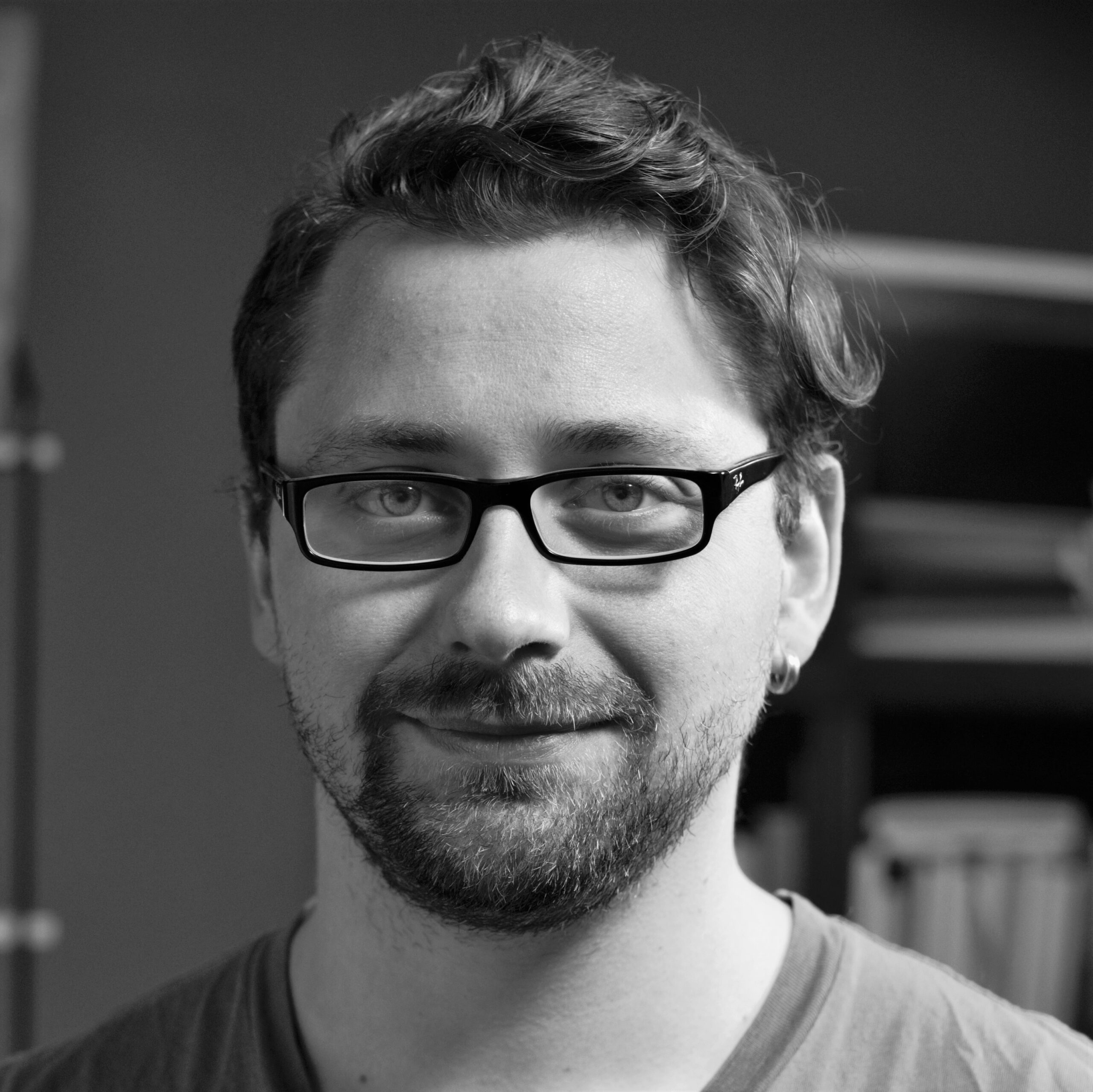 I have taken distortion lessons with Toni and have loved working with him. He is so knowledgeable and can demonstrate all of the techniques masterfully, which I feel is a huge deal. I absolutely recommend Toni Linke.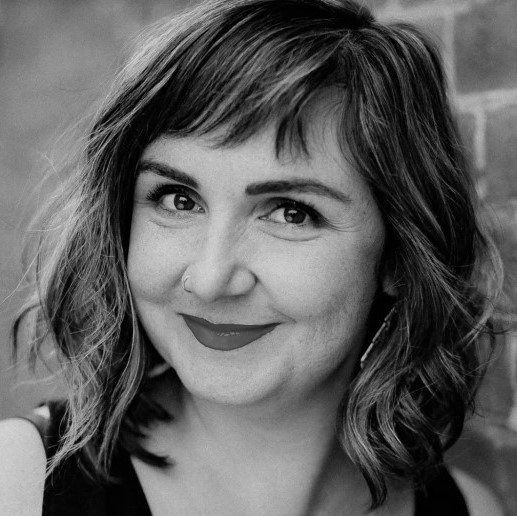 Singer and vocal teacher from Colorado
If you need a different view on voice and vocal technique – Toni has it.
If you want to discover all sorts of screaming and distortion – Toni has it.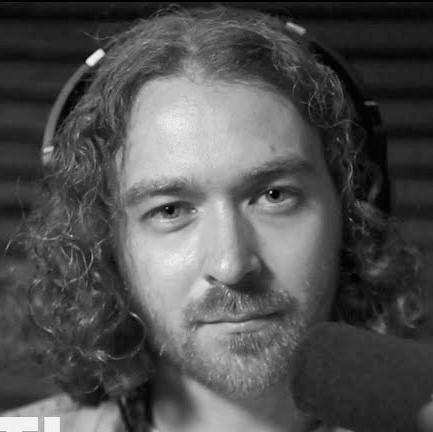 Rock singer and vocal coach from Russia

These are the most common lesson options:

In this short format, we can work on a challenging phrase or explore a new technique. This option is also recommended if you are experiencing acute vocal problems and need an emergency aid.

This is the standard lesson format and ideal if you want to work on a specific song or technique in more detail. There's usually enough time for a warm-up, exercises and setting things into a musical context.

This option is ideal if you are an experienced singer who wants to work on an advanced technique in great detail. It's also a suitable format for fellow vocal teachers who want input on a specific topic.

Arrangements like these are possible too:

This option is usually ideal for working continuously on one topic. Other possible bundles like 5×30 minutes
or 5×90 minutes can be arranged individually.

This option has the best price-quantity ratio and is recommended if you want to continuously work on several topics. Paying by installments is possible and can be arranged individually.

If you live in or near Leipzig or have a rehearsal room there, we can arrange a real life lesson. This is also ideal if you want me to help you prepare a concert or audition.

I teach mostly via Zoom because of the advanced audio setting possibilities there. It's okay if you don't have a good microphone or camera, but the more nuanced your audiovisual input is, the more nuanced my pedagogical input will be. Make sure to get familiar with Zoom and check your internet connection before the lesson so we keep potential technical difficulties down to a mininum. I will send you a link to the Zoom session shortly before the lesson.

You can either book a lesson via mail or reserve up to five slots in my online calendar directly. The time zone displayed in the online calendar is Berlin time. As soon as I see your reservation, I will delete the slot from the online calendar and add it to my personal schedule. My PayPal is toni.david.linke@t-online.de, your lesson is officially booked once I've received the money there.

If you're sick or need to postpone the lesson for other reasons please tell me as soon as possible and we will try to find an alternative slot. If you can't attend due to health reasons and don't want an alternative slot but have already payed for the lesson, you will get your money back.

If you have to cancel within 24 hours before the appointment for reasons other than sickness, I will have to charge a cancellation fee of €10 from you. If you miss a lesson without any prior notification, I will need to charge the full lesson fee from you nonetheless because of the high number of clients I have at the moment. Make sure to rule out any errors in time zone conversion to prevent accidentally getting into that situation! Thanks for your understanding. Now you're ready to:

Reserve a lesson slot in my calendar!
Here's a number of colleagues that I frequently refer students to.
Aliki is a great technician for screaming and rough vocal effects in general. I really recommend watching her tutorial series on false cord and fry screaming (with episodes speficially taylored to beginner, intermediate and advanced level vocalists) as well as experiencing her super fun (and quirky) personality in a lesson.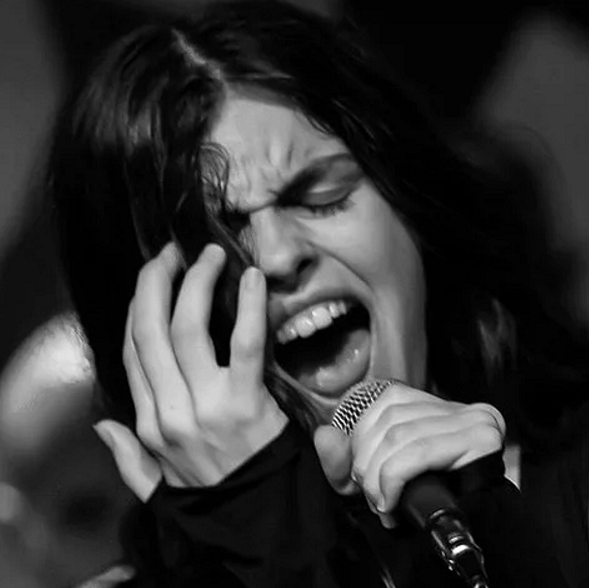 Marcel is one of Germany's top coaches for rough vocal effects (and rock & metal singing in general). Marcel and I are constantly exchanging ideas and experiences, and he has influenced my teaching of distortion greatly.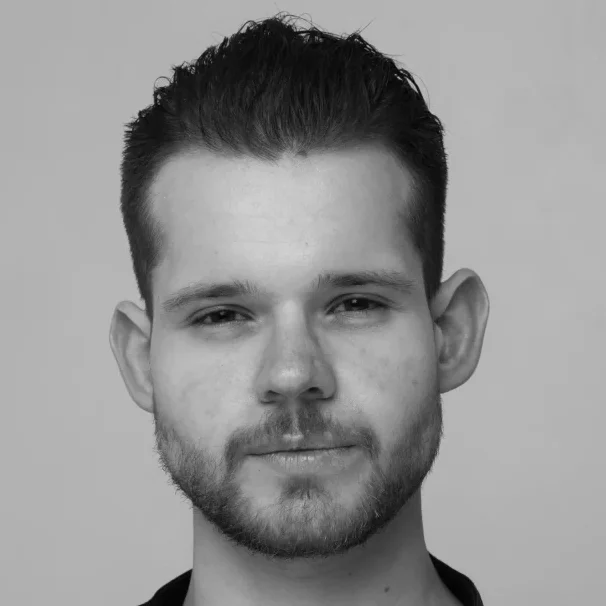 Marcel Steffen Weidenauer
Greg has gone viral by documenting his singing journey on YouTube in 2017, and since has only gotten better and better. His pedagogy is one of the most effective and nuanced methods of teaching belt & mix I've seen so far, but he's also really good at riffs & runs, rough vocal effects, whistle register… you name it.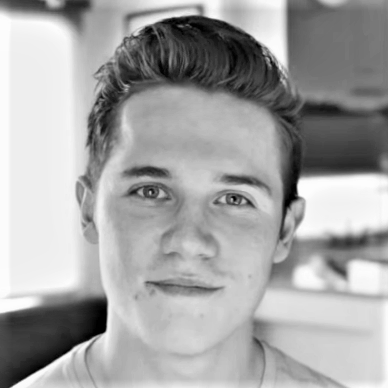 Marko and I have worked together for several years now, with the mutual goal of making rough vocal effects more accessible to singers of all styles and genres. He is super knowledgeable and very qualified as a teacher, but perhaps even more importantly, kind and fun to work with.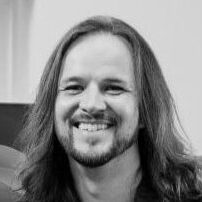 Arnaud is a top-notch power metal singer, a great screamer and a very experienced teacher of rock & metal styles. Especially if you speak French, I recommend checking out his YouTube content and working with him!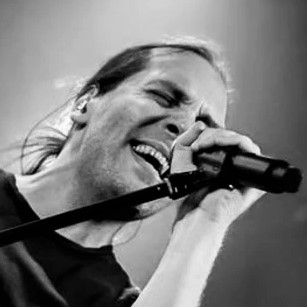 I've known Ivan for several years now, and have learned a lot from him when it comes to belting and distortion. Ivan is a certified Complete Vocal Technique coach, as well as an incredible rock singer and guitarist.

Tobias is a big vocal nerd and fluent in many styles and genres. Whether you want to sing rock, pop, soul, hip-hop, or perhaps even classical countertenor repertoire, Tobias will always try to help you find the most efficient ways to do so.